PI: Dr. Brittany Jakubiak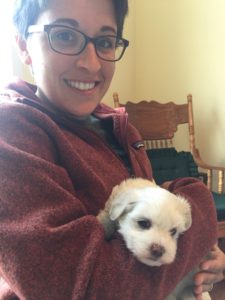 Brittany is an Assistant Professor of Psychology who runs the Close Relationships and Healthy Living Lab and teaches courses (e.g., Social Psychology, Close Relationships) at Syracuse University. Brittany received her PhD in Social/Personality/Health Psychology from Carnegie Mellon University. She is interested in links between social support processes and health and well-being throughout the adult lifespan.
After work, Brittany and her puppy, Luke, make the most of the outdoors in Syracuse, NY.
Undergraduate Research Assistants
Mara Dostie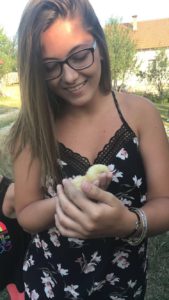 Mirela Kasumovic: Mirela is a junior at Syracuse University College of Arts and Sciences with a major in Psychology, minor in Addiction Studies and is pre-med for child psychiatry. She was originally born in Bosnia and visits frequently but has lived in Syracuse since she was 4. She enjoys traveling, spending time with friends and family and sleeping.
Alexandra McCartha
Winter McLeod
Buddy Paladino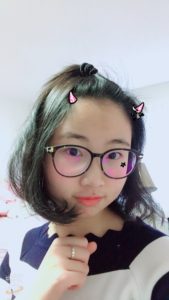 Jianqiao Shentu: My name is Jianqiao Shentu. I am a student in SU. I am from a small city near Shanghai, which is Wuxi in China. I love doing experiments and I am interested in psychology as well. That makes me here with those lovely people(⁎⁍̴̛ᴗ⁍̴̛⁎).