PI: Dr. Brittany Jakubiak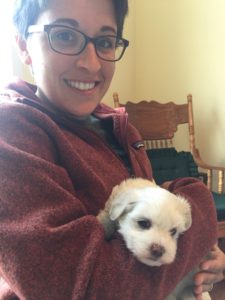 Brittany is an Assistant Professor of Psychology who runs the Close Relationships and Healthy Living Lab and teaches courses (e.g., Social Psychology, Close Relationships) at Syracuse University. Brittany received her PhD in Social/Personality/Health Psychology from Carnegie Mellon University. She is interested in links between social support processes and health and well-being throughout the adult lifespan.
After work, Brittany and her puppy, Luke, make the most of the outdoors in Syracuse, NY.
Graduate Student: Julian Fuentes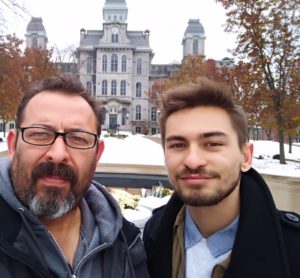 Julian is a Social Psychology Ph.D. student in the Close Relationships and Healthy Living Lab at Syracuse University. Julian's research focuses on the role of attachment security in social support processes in close relationships.

In his free time, Julian enjoys reading and writing poetry, learning about francophone culture, and reading about astronomy.
Undergraduate Research Assistants
We have a team of approximately 15 excellent research assistants. If you are interested in joining our team, submit an application.